Same woman, I know, right?
Sorry, was getting this together and ran into these two pictures of Norwegian actress Ingrid Bolsø Berdal who stars in Flukt.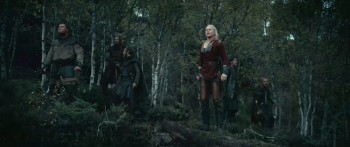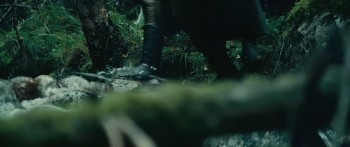 http://www53.zippyshare.com/v/aOzKPbvU/file.html
So this is Flukt (2012) Ingrid's boots aren't great (and I think the ankle buckle is a little anachronistic for a dark ages warrior woman), but the outfit's nice. Nice is NOT how you would describe her character in this.