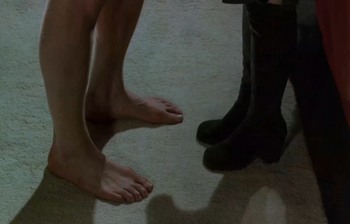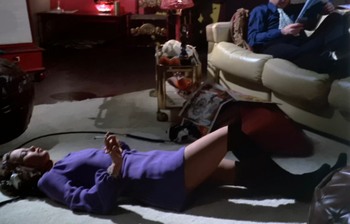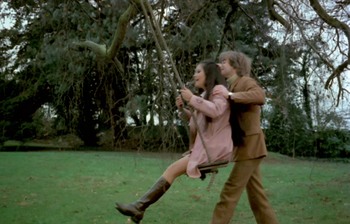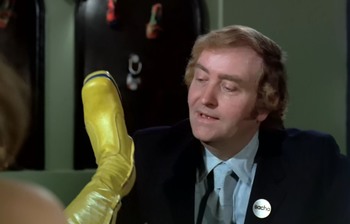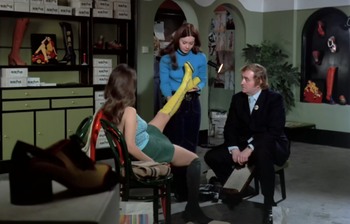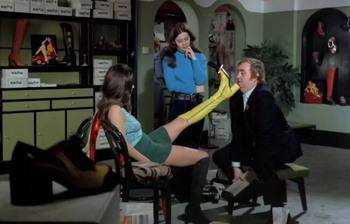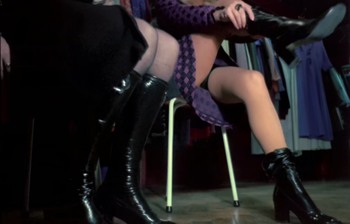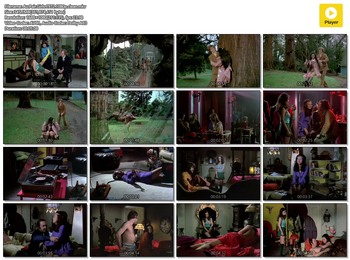 https://www69.zippyshare.com/v/wG84MggR/file.html
Now, this is the stuff right here. From The Au Pair Girls (1972). Clearly the shoe store scene is the star, but the additional bootage isn't bad. The yellow, platform knee-scrapers she's trying on are of particular interest. For quite a while now,
AndyP
and I have been exploring the trans-Atlantic differences in 60's and 70's boot styles. I can say with confidence that this yellow pair is as clearly English as any pair you'll find. The toe alone is quintessentially 70's English. When considered with the scallop over the kneecap, the platform (nice blue detail) and shaft, this boot is textbook "Benny Who." If you're new here, my lazy-man nomenclature names many boot styles by the TV shows they appeared in. This style was common in The Benny Hill Show and Dr Who, hence "Benny Who."
By way of contrast, the swing-set knee boots are mid-Atlantic, while the suede bedroom knee-scrapers are still somewhat English, but lack the extreme detail of the shoe-store platforms.
(It's not yet 7 am on a Sunday and that's a big block of text I banged out. Excuse me of parts of it are written in High Gibberish.)