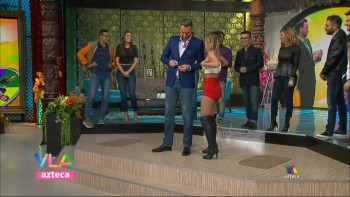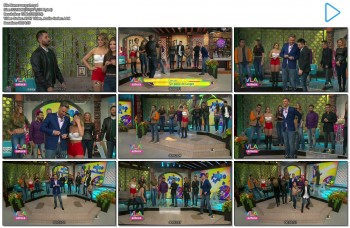 http://www.mediafire.com/file/skef71he48am2b2/venga1.mp4
For once the cool kids invited one of the dancers to play their reindeer games on Venga la Alegria. Nice pair of black leather OTK's.
2 observations and a note-I captured almost a terabyte of video this season. I'm going to have to hustle to make a dent in that folder. I'm still figuring out the work flow, but it could get messy. I don't want to get side-tracked by details like, "what's her name?" I'd rather not do it that way, but....For example, in the clip below, if they hadn't flashed her name on screen during the clip, she'd just be "singer in silver boots." Also, the Spanish language programming this year was bootie AF. There's going to be a ton clips in Spanish.
Finally, this is my first clip uploaded to Mediafire. I always use a stout script/ad blocker and you should too. As a result I don't really know what kind of ads MF dishes up, but they seem less intrusive than Zippy. MF has a larger file size limit, but lacks Zippy's ability to play video's in-browser. For now I'll probably alternate, and may explore other options as well.