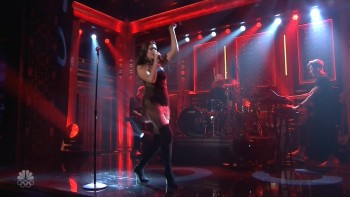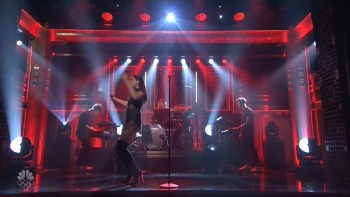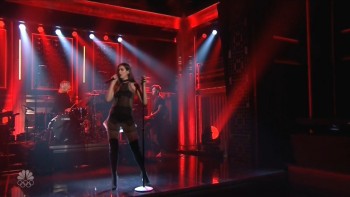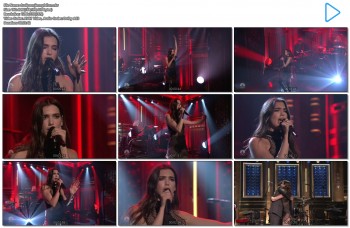 http://www112.zippyshare.com/v/8leqo8xK/file.html
About 2 weeks ago, Dua Lipa (?) brought some forgettable and inoffensive pop to the Jimmy Fallon Show. On the flexible scale of fabric thighboots, these lean towards the positive. Nice heel, pleasant footshape (with no cut-outs) and the material was thick enough to have some shape of its own. But nobody's going to mistake them for actual animal hide either. Not a bad clip.
Here are two other clips where she's booted, there are probably others-
https://www.youtube.com/watch?v=coYCDufkfPM
https://www.youtube.com/watch?v=fnOd1SRwy7Q
It looks like these are either a different pair, or they're just pulled up higher.